Excerpt taken from Pause With Jesus.You can purchase your copy HERE.
Many of us have much in common. We ask similar questions. We battle similar wars. We carry similar wounds. We select similar favorites in the collection of Jesus stories. And we find similar stories hard to grasp.
In our mobile device/social media world, interesting remarks came my way.
But over and over, people confessed their love for the Prodigal Son. Maybe we should call the story the Lost Son since it is part of three-stories-to-make-a-point. Jesus was accused of spending time with "those people," and He didn't argue back. I can only imagine the expression on His face, but we can read all three of His stories.
If a sheep is lost what do you do? Find it. Get up, leave what is still there, and go find it.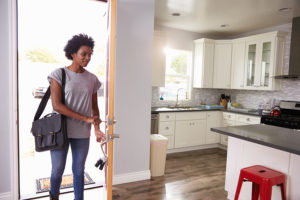 If a coin is lost what do you do? Find it. Turn on the lights, move the furniture around, and go find it.
After those brief parables to make His point, Jesus told a story about a father and his two sons. The baby boy was ready to leave the family and live his own way. He asked his dad for inheritance and the father gave it all. The son left.
Jesus goes into detail here—not about time or distance, not including many of the things I wish He'd included, not letting the dad ask a few questions I think any father would ask—about the decision being a bad one. The son received and left. The son lost it all and had very little choice for survival. So, he fought through his inner war and decided to give going home a try.
The dad wasn't waiting with a list of consequences.
The dad was waiting with a smile.
The dad didn't stay back seeking to make his son's return as difficult as possible.
The dad ran toward the son to meet him on the way.
The dad called a party.
The dad also had to help the oldest son realize staying home didn't give him any right to judge or hate or complain or fuss. It was time for everyone to party.
Notice the father's final words to the oldest son. Perfect lines to end the parable being heard by many older brothers and read by many judgmental, religious guys like me: "But we had to celebrate and be glad, because this brother of yours was dead and is alive again; he was lost and is found" (Luke 15:32).
Pause and consider the story. Do you feel like the lost son? Do you feel like the stay-at-home son? Do you feel like the dad? Do you feel like the tax collectors and sinners glad Jesus wants to spend time with you? Do you feel like the Pharisees and teachers of the law who muttered their complaints?
It seems like each character in that drama needs to respond the same way. The lost son realized where he was, faced where he longed to be, and decided to go there. Shouldn't each actor do that? A father, an older son, a younger son? A sinner, a teacher, a rule maker.
Me.
You.
Now.
Desires to leave. A need to stay home. Desperation after leaving. A need to go back home.
A place of acceptance. A face of grace. A party to welcome your return.
Think about the story this way. Know where you are. Know where you long to be.
Go there.
And let that place be home.