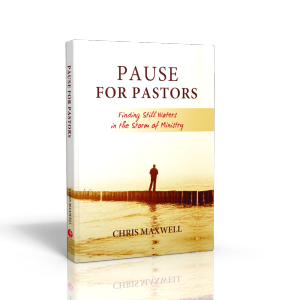 Finding Still Waters in the Storm of Ministry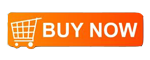 "In these early years when I was becoming a pastor, I needed a pastor."
—Eugene H. Peterson
I remember my final Sunday as a lead pastor. Though I often forget things, I can't forget that. Faces and voices, a sanctuary and a pulpit, many years and many moments.
Memories were breathing—all replaying at once. Life and death. Marriages and funerals. Prayers and songs and laughter and disagreements and meals and conversations and pain. And more prayer.
As I think back to those experiences, I'm asking myself, "What did I learn?" Not, "Did I succeed?" or "Did I fail?" Pause for Pastors is filled stories of lessons learned. Stories that just might help a pastor and his family smile when they hear this word, church. Stories that just might help a pastor and his family pursue help when they're carrying too heavy of this weight, church. Stories of honesty—told by myself and many others—that just might offer a little bit of peace in the storms of pastoral life.
As we've emphasized in each book of this series, pause in your rush through life and notice yourself. Visit your own stories. The stories of hurt, of grief, of anger, of regret. The chapters of life and death and nothingness. The words of healing on those rare perfect days.
For now, for this now, choose to stop. Read the nouns and verbs. Slowly. During the storm, read and receive and rest.
Sample a chapter (click here)
"The conscientious pastor, focused on caring for the flock, is always tempted to neglect self-care—and the results of that neglect can be disastrous. That's why this book is so important. Chris Maxwell knows the hazards of professional ministry and how to handle them. The wisdom in these pages may save a life, or even a congregation." — Nate Larkin, Founder of the Samson Society and author of "Samson and the Pirate Monks: Calling Men to Authentic Brotherhood
"Chris Maxwell knows first-hand that many pastors are worn out, discouraged, frazzled, beaten down and often friendless. He knows this because he spends a lot of his time encouraging weary leaders. And this book flows out of his heart of encouragement. I pray the words of this book will flow like cold water on your soul to refresh and inspire you. You will receive new strength!"
— J. Lee Grady, former editor, Charisma Magazine, Director, The Mordecai Project
"Most pastors need a reason to slow down—in Chris Maxwell's word, Pause—and take time to not only smell the roses but listen to the heart of God. Maxwell's Pause is one of the better reasons to simply STOP everything else, open the book, read, reflect, reminisce, pray, and listen. I wish someone had written a book like this when I was a younger spiritual leader. I needed it more than I knew; I need it now. Thanks Chris for another perfect reason to Pause." — Dr. Doug Beacham, General Superintendent International Pentecostal Holiness Church
"Pause for Pastors is a gift that reflects the wisdom, faith, and gentleness that I have seen in Chris Maxwell since we were college friends. More importantly, it reflects the faithfulness of the God who has give Chris new life and ministry on the other side of a devastating illness. By grace, Chris' gifts of listening and savoring have found their way into a book that should be awaiting many as they come in from laboring in the fields." — D. Mark Davis, Ph.D. in Theology, Ethics, and Culture, Pastor of St. Mark Presbyterian Church in Newport Beach
"Pause for Pastors almost sounds like an oxymoron as most pastors seem to live at warp speed and cannot seem to find the 'slower' button, much less the 'pause' switch! Yet, as Chris Maxwell asserts in such a gently compelling manner, pastors need to pause, reflect, replenish, revive, and renew in order to thrive in ministry over the long haul. Through stories, anecdotes, scripture, and real life experience Chris provides much-needed insight, wisdom, and opportunity for those of us in vocational ministry to stop and recalibrate our hearts to the heart of God. Offered in bite-size chunks, these tasty morsels of truth will undoubtedly inspire, convict, and challenge you as it did me…to slow down long enough to catch the wind of the presence of God in our spirits and move from doing for God to being present with God each day. We needed this, Chris!" — Dr. Tracy Reynolds
Dean, Emmanuel College School of Christian Ministries
"My Dad never learned the art of pausing, and it killed him at age 35. As a PK (Pastor's Kid) for just a 2-year period (ages 6 and 7), I well remember the stress and strain of the ministry on my father as he tried to pastor a growing church in San Jose, CA. After only two years, this gifted man left the ministry and began a career in salesmanship. In that profession his unrestrained workaholism paid off! He was National Sales Person of the Year in his company for two consecutive years when coronary failure took his life as a very young man. I've often wondered how the Kingdom of God may have thrived in that northern California town had my dad learned to pause, to listen to that still, small voice, and be refreshed with God's presence. In this case, failure to pause, cost him his life… and it cost the Kingdom even more. For God's sake, for your family's sake, for your ministry's sake, for your own sake, take Maxwell's excellent resource, designed for pastors, and use it well. Be refreshed and live!" — Beverly J. Oxley, Ph.D., Licensed Psychologist
"Have you ever met people who have been described as having a way with words? This is exactly what comes to my mind when I think about Chris Maxwell. In a culture that often has an abundance of words that are ill timed or harmful, Chris is determined to redeem them. His use of words invites us into stories that help us see the deeper issues of life and ministry. His writing brings a lift to the weary soul and reminds them of a rest and recovery that is found in Jesus. I have known Chris for over a decade and a half and have been encouraged, challenged, comforted and been invited by his writing into a difficult, but needed word for any leader—Pause.
Pause is that space of waiting and renewal that is found in a place that at first glance seems to be emptied of value. When productivity is the chant of our lives, Pause is the longing of our soul. Chris invites Pastors and leaders to Pause and reflect honestly and openly about their lives and leadership. I trust you will find a friend and mentor in his writing like I have.
Chris Maxwell is a Pastor to Pastors. When you turn the pages of Pause for Pastors you will quickly find that this book is not designed to peddle leadership techniques to professionals, rather it is an invitation to the Pastor to return to the place that called them into a life of service to others. Pause for Pastors is an encouragement to the well-seasoned Pastor as well as a mentoring voice to the young emerging leader." — Dr. Charlie Dawes, Author, Dean of Student Learning, Asst. Professor of Practical Ministry at Southeastern University
"In our hectic "driven to succeed" and "bigger is better" culture, it is so easy to deplete our souls for the sake of "doing." In Pause for Pastors, Chris Maxwell reminds us that God calls us to slow down and simply BE with Him. Indeed, it is only in the pausing that we find the strength, focus, and clarity to fulfill what God has called us to be. Chris does more than give us a prescription for pausing. He gives us a taste of what the Lord has for us, a glimpse into a better way of ministry. Chris models this so well in his own life, and we will do well to learn from his example." — L. Chad Payne, Pastor, New Life Assembly of God, Woodstock, Alabama
"In the last five years, I have grown from a fan of Pastor Chris Maxwell to a friend. His preaching and his writing are a faithful expression of who he is. Chris is insightful, caring, and joyful. I love spending time with him whether it is eating, laughing, or praying. An amazing thing happens when I spend time with Chris in person or through his words. The encouragement I receive always ends up challenging me to believe stronger and live better—one pause at a time. Gospel ministry is not for cowards nor the faint of heart. I recommend Pause for Pastors to everyone who is a pastor or has a pastor. It will empower its readers to finish strong—one pause at a time." — Eddie Taylor, Pastor
"Healthy people lead healthy: families, ministries, churches, projects, teams, business, classrooms, the list is endless. In one of the most challenging seasons of my life, Chris invited me to be a part of a weekly prayer group. It was in those predawn hours where encouragement, transparency and love were the underpinnings of a once-a-week pause to be together. Chris now invites pastors to pause from the hectic and hurried pace of ministry and life to also receive encouragement, be transparent in the presence of your Creator and experience His love again and again." — Rick Womack, Pastor – Mountain Gap Church
"Pastor Chris has done it again! I couldn't wait to buy a copy of his newest book for my own pastor; however, I didn't realize that this book was also written for me. As a part-time children's minister, I often find myself feeling overwhelmed. It is far too easy for me to get into the routine of going to meetings and planning activities without taking the time to slow down and allow myself to be fed spiritually. Pause for Pastors reminded me that pausing to spend time with God and in fellowship with Christian friends who can serve as accountability partners are not just things I need to try to squeeze into my schedule when I have a little free time. These are the moments that will draw me closer to Christ and give me the strength and courage to continue to minister to the precious children entrusted to my care." — Amy Hancock, College Professor, Children's Minister