Pause: The Secret to a Better Life One Word at a Time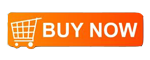 Imagine a quiet walk, hand in hand with a loved one, really listening, really connecting. Bask in the moment, feel the love. It sounds wonderful, doesn't it? Much too often these potentially precious moments are swept away in the rush of everyday life.
Now is the time to enter the world of PAUSE … a time to think, evaluate, listen, observe and enjoy.
Pause with author Chris Maxwell as he explores a collection of words. Words of wonder, confession, hope, longing and dreams. Words we often rush past, rather than taking time to ponder their meanings and true value.
Immerse yourself in each story. Ponder and meditate on each reflective word. Reconnect with life and all it has to offer. Pause.