This week's spiritual discipline is waiting. Today's blog is from the book, Pause: The Secret to a Better Life One Word at a Time
Billy Mann sings an honest request in his song, "(Tell Me) When God Will Speak." His gentle jazz sounds good; his honest lyrics ask questions many of us hold within; his voice carries his confessions into the realm of meditative reality. Through pain, he sang. Through seasons of silence, he prayed in melody.
I can't sing. But I can sing Billy Mann's prayer. I ask, I quote, I pray, I confess. I wait, as I sing and pray along.
As circumstances of life shift from pleasure to pain, we long for assistance. We want certainty from a source we can trust. We suffer from ambiguity. We go about our business and carry the weight of uncertainty as we walk, climb, step, and stumble.
Theologically, I can understand God's silence. I can rationalize by knowing the voices God speaks through: Scripture, experience, friends, circumstances, confirmation. Biblically, I can read stories of silent years, seasons of delay, unpleasant realities of distance, and the noisy realty of silent obedience.
Moses waited for a place of promise, Abraham and Sarah waited for a son, Jesus advised His disciples to wait for the Spirit. Paul wrote letters while he suffered. And rejoiced. And waited.
When will God speak? The heavy weight of waiting holds us down. We speculate when His instruction will arrive.
As we take our turn to wait and wonder, let us not wander. Veering while searching may ignore an existing answer. Do not stray. Stay. Our Teacher's instruction may visit in a way and on a day we do not expect.
A verse of Scripture.
An assurance from within.
A view of the sky.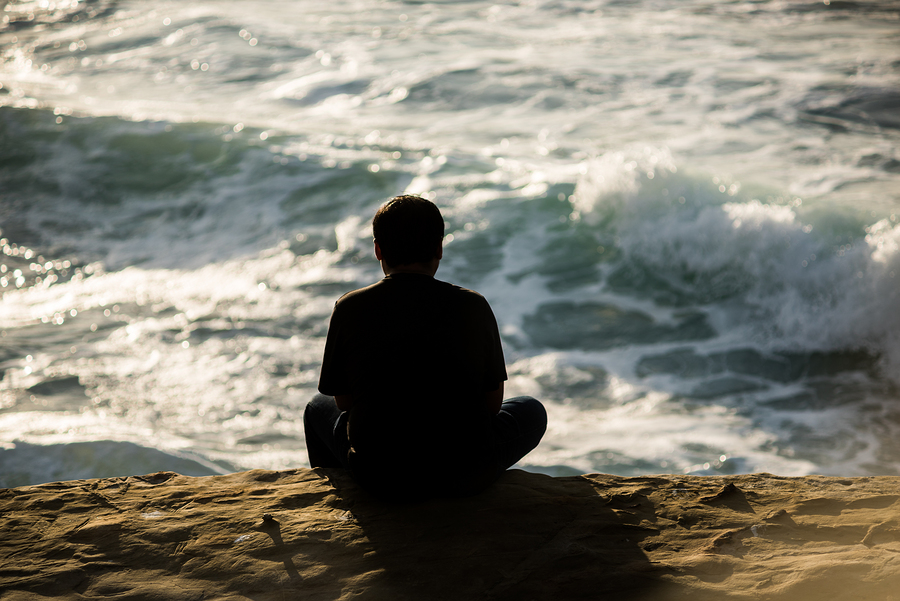 The confirmation of a friend.
An ancient biblical story appearing alive in your heart.
The vast journey from Genesis to Revelation reveals God's discourse to us.
We need to obey. To endure. To risk. To experience. To believe.
We need to live with those words alive in us—all while waiting and waiting and waiting.
When will God speak? He did, He does, He will.
No panic is needed for what we do not know. Let us be still while busy. Let us wait while taking action. Let us wait while enjoying the journey through unknown streets.
REFLECT: 1. What are the most difficult parts of waiting? 2. How can you become better at waiting? 3. How do you become more aware of God's voice?
RECEIVE: "Hear my cry, O God; listen to my prayer" (Psalm 61: 1). "Truly my soul finds rest in God; my salvation comes from him" (Psalm 62: 1). "I lift up my eyes to the mountains—where does my help come from? My help comes from the LORD, the Maker of heaven and earth" (Psalm 121: 1-2).
RESPOND: Read Psalm 121: 1-2 several times today. Slowly. Softly. Loudly. While sitting. While standing. Allow each word from that confession guide you to believe while waiting.