-Today's blog is from the book Pause: The Secret to a Better Life, One Word at a Time. Pick up your copy on Amazon or HERE.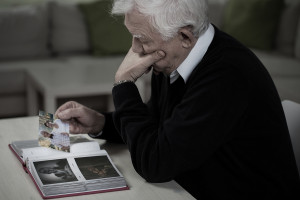 Reflect:
What stories do you remember the most about the life of Jesus Christ?
Why is His death an act that we are given a practice to remember?
How can remembering His death help us remember real life?
Receive:
"For I received from the Lord what I also passed on to you: The Lord Jesus, on the night he was betrayed, took bread, and when he had given thanks, he broke it and said, 'This is my body, which is for you; do this in remembrance of me.' In the same way, after supper he took the cup, saying, 'This cup is the new covenant in my blood; do this, whenever you drink it, in remembrance of me.' For whenever you eat this bread and drink this cup, you proclaim the Lord's death until he comes" (1 Corinthians 11:23-26).
Respond:
Take time to participate in Holy Communion, the Eucharist, the Lord's Supper, the Blessed Sacrament. Let the bread help you remember: a body given in your place. Let the drink help you remember: blood shed to bathe you clean. Taste. Drink. Swallow. Remember.