-Today's blog is from the book Pause: The Secret to a Better Life, One Word at a Time. Pick up your copy on Amazon or HERE. 
I place my order of a sandwich plate and a water. I pause and begin letting the authors provide their own words of wonder.
Annie Dillard makes me feel like I'm eating near the water as she tells me her stories again from Pilgrim at Tinker Creek. Calvin Miller gives me hope to live a life guided by his characters in the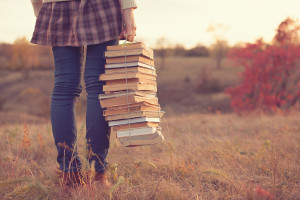 poetic trilogy of The Singer/The Song/The Finale. Philip Yancey helps me know my doubts and questions don't condemn me, and that my wounds just might be blessings after all. Brennan Manning sits and confesses; his honesty allows me to think it's okay to be honest. Walter Wangerin tells a brief story from the lengthy The Book of God, but that short account reveals a huge reality of history in the present. I sit for a moment beside Christopher deVink, and we nodded. I walked to a table of poets and songwriters, wishing I could sit with them each Thursday evening at BarH.
Think of all of these authors sitting and laughing and talking together at one large table: Francis Chan, Eugene Peterson, Dallas Willard, A.W. Tozer, C.S. Lewis, Oswald Chambers, E.M. Bounds, Richard Foster, Henri J.M. Nouwen, John Ortberg, David G. Benner, Gary Thomas, Anne Lamott, Lee Strobel, Max Lucado, Leonard Sweet, Erwin McManus, Dietrich Bonhoeffer, Brother Lawrence, and Frederick Buechner.
I look out the windows, smiling as I notice more authors have parked and are walking in together. More faces. More words. More stories of truth. I see Bob Beaudine and Seth Godin. I see Karen Kingsbury and Ted Dekker. I see Frank Viola, Cecil Murphey, and Nate Larkin. I see Carolyn Arends and wonder, Did she bring her guitar?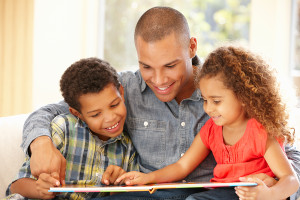 I find a seat between Lewis and Buechner; I imagine them telling me a few more stories. Then a few more.
Every time I visit BarH or Lake Hartwell or Stone Mountain or a ball game, whenever I stare at a highway or a group of friends or an airport or a television screen, Lewis and Manning and Nouwen and Yancey are there. They've served me so many meals over so many years.
I still order more from the huge menu of words. I plan to continue.
What books are you reading?
What authors are sitting with you at your BarH?