I use modern technology. Actually, I depend upon it. For writing and speaking, for daily calendars, for communicating to others, for reading and studying, for news reports and sports scores, for medical reminders to maintain better health. I can hold facts in my hands and send them to my brain. I can send thoughts globally in this hi-tech world. But I can't let that take the place of the need to touch, to feel, to see, to hear, to cry, to care.
Use the devices. But know why. And don't become addicted.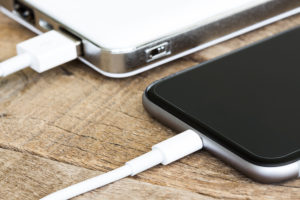 Use the devices. For yourself. For others. But be careful. And don't be used by them.
To keep our hi-tech balanced, we must live the life of hi-touch. Community, unity, church as a family, open-ended questions, transparent confessions, laughter in person instead of just internet humor.
Modern gadgets are convenient and appropriate. But for pastors to grow personally, we need to realize others are watching our faces not just the modernity of our electronic devices or the coolness of our styles.
October is #PastorAppreciationMonth. Write thank you notes. Pray. Speak words of encouragement. And purchase copies of Pause for Pastors to give away as gifts to clergy.