Excerpt taken from Pause With Jesus.You can purchase your copy HERE.
We've probably heard about "becoming like a child." In the context of the story, Jesus made one point. We don't need to add more meanings; Christ's lesson is challenging enough: "Whoever humbles himself like this child is the greatest in the Kingdom of Heaven." The issue? Humility.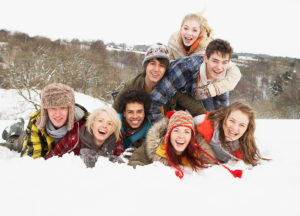 Maybe as nobodies, God can actually do through us what He longs to do. The New Testament analogy of the Body of Christ beautifully emphasizes how operational the church can be when made up of parts working together for the good of the whole. If we could grasp the awesome truth of our significance to Christ, we would be less likely to attempt proving our worth by becoming "somebodies" in the eyes of others. The invitation from Christ is to be like the child.
I guess that's why I like this story so much. I am a man in need.
With my damaged brain and my driven self and my questions and my doubts and my love of Jesus, that's where I live. Like a kid walking His way, reaching for His hands, and hoping He will hold me again. Right now.