Conversations with God are not just ritualistic addictions or habitual duties.
They are not boring assignments. They bring awe. They offer delight. They are world-changing, life-changing, mind-changing experiences. They are phones from an inner life allowing us to hear a Voice. They are moments plugged into a Power's mighty charger. They are segments of time saved with the Word from before time's beginning. They are honoring a Name above all names.
Conversations with God are choosing to sit back—packed with awe, bursting with delight—and do nothing in order to do what matters most. Conversations with God are searching, pursuing, aggressively looking for the Hidden, finding what is so often missing. Conversations with God admit we are the needy and the wanted.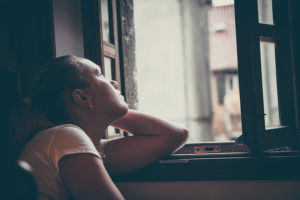 If you have lost the value of prayer, of quiet time with God, of noisy songs of praise, of silent reverence, of desperate petitions, pray that your Leader will teach you to pray. Do not delay. Begin. Slowly, honestly, and by choice, prayer can begin today.
See it not as a forced or required assignment. See it not as an action where you'll be graded on the value of your performance.
It is awe.
It is delight.
But how?
Turn off the television and the computer. Don't answer the phone. Don't hurry or rush. Hush the noise. Push the to-do list aside and be still by His side.
Set up an appointment with God. Let nothing rob Him of your time. Think about God: His love, His acceptance, His forgiveness.
Sing. Smile. Walk and talk.
Listen. Listen. Listen.