This week I've been speaking in the Lift Disability Network's Breakaway 2015 Conference held at Lake Yale Baptist Conference Center. In Leesburg FL, the atmosphere fit the mo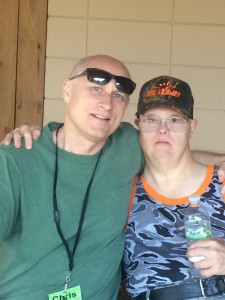 od with beauty of nature: the water, the sun, the trees, the food, the environment. And the people created a climate of love: various life stories of those with special needs, caregivers, and workers all here to experience life together.
This year's theme was "UNSEEN: Discover What's Real!" and it flows from this scripture:
"So we fix our eyes not on what is seen, but on what is unseen, since what is seen is temporary, but what is unseen is eternal" (2 Corinthians 4:18 NIV).
So much is easy to see, to notice, to observe. But so much more is unseen. Often, in settings like this, the obvious controls the hidden, the weaknesses rob the potential, the clear distracts the mystery. This week we've been seeking to change that.
We experienced the realities of the unseen.
Though the speaker, I've been a learner this week. Friends with various stories have taught me again how love, joy, and peace are realities. God is with us, though often unseen amid the realities of their stories–cerebral palsy, Down syndrome, muscular dystrophy, multi ple sclerosis, epilepsy, autism, the hidden ailments, and many others.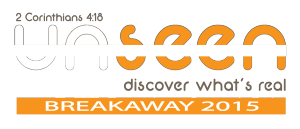 As our weekend ends a new story begins. I pray our time together has taught us to notice the unseen within every story.
Each person is important.
Let us remember that.
– Here is more information about this ministry:     https://liftdisability.net