the cricket
played percussion all night
consistently,
never missing a beat. 


the wind arrived inconsistently,
strong waves of air
shouting their force,
but only for a moment,
followed by a lighter, longer
push through the darkness.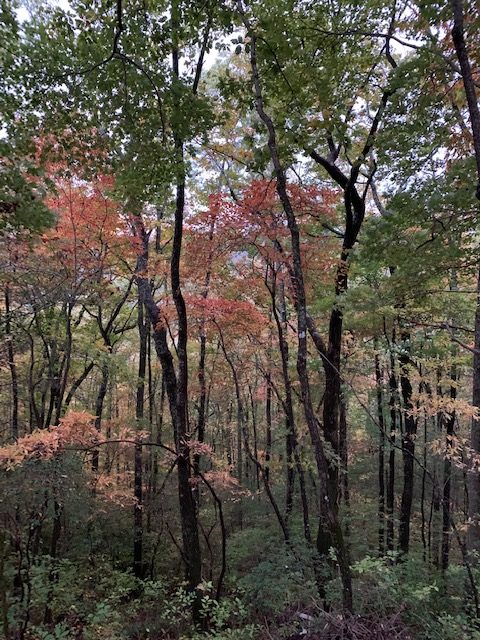 we visited dillard georgia,
resting but awake,
listening and aware,
pondering portions of nature
as a sabbath. 


i wrote inside, then walked
into the wind, the hills,
while rain waited
long enough and allowed
me a view of the autumn
colors smiling back. 


with friends, talking and eating
and observing reverence,
amid admiration and astonishment,
on days of rain and wind
and interest, enjoying
the seldom offered
time to play or stare
or walk or rest. 


i felt held by Large Hands.
i felt near a Soft Heart.
i felt covered by a Tower.
i felt loved by Love. 


composing a credence,
observing with reliance,
staring at autumn's show:
the changing of colors,
the falling of leaves,
the wearing of a coat. 


habits were shifting, slightly.
my normal
time and place and sequence
changed like weather into
my new
climate. internally and externally
together, in time, in place. 


large meals.
loud laughs.
stories and more stories.
their stories and our stories.
place. time. together.