Another day,
Counselors ask questions. Not so they can only obtain information. They hope to lure the participant into a time of evaluation which can detect a present situation for the purpose of moving beyond that s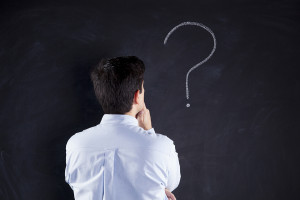 tatus and into a much better condition.
What if we let God counsel, ask, listen, and advise? Today, let's try it. Investigate yourself and answer. The confessions can locate problems and motivate us toward solutions. Use portions of Scripture if you want. But take time to think, to pray, to answer with honesty.
Here are the questions:
When you think about God, what image comes to your mind? If you could hear God speaking to you right now, what would He say? Why would He say that to you? What question would He ask? Why would He ask you that question? How would you answer Him?
Are you afraid of God? Why? What would He say to you about that fear? How can fearing God be good, and how can it be bad?
Why do you believe in Him? What has hindered your conversations and experiences with God? How can you keep that from happening?
What does God want to change in your life? How can He help make that change a reality? How can you allow Him?
Along the way,
Chris Maxwell
Pause: "Anyone on God's side listens to God's words. This is why you're not listening–because you're not on God's side" (John 8:47, The Message).