We enjoyed a few surprises last weekend for Debbie's birthday. The surprised facial expressions and the not-knowing-what-to-say moments and the genuine smiles are fun. The comments from family and friend were perfect.
Surprises can be great.
Sometimes.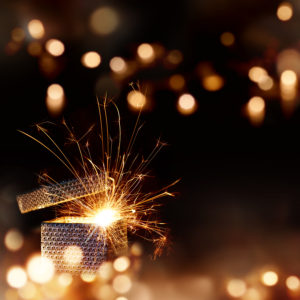 But we should be careful with our surprises. We should know the person we are surprising. Is this best for them? Would the surprise trigger panic instead of joy? Are they physically, mentally, and emotionally able to respond to the surprise? Is this for them or for us? Who knows them well enough to help you process this decision?
Those are healthy questions to ask yourself before finalizing plans for a surprise.
But there are other surprises that are always fitting. These don't need counsel or prep work. They don't need talent or large amounts of money. They don't need lengthy planning or committee confirmation. These surprises are doable and important. They bring smiles.
Always.
Let's try these:
– Write a "thank you note" to a friend many people take for granted. Be specific about why you're grateful for them.
– Visit someone few people visit. Ask questions. Listen to their story.
– Give gifts to those in need. Food. Clothes. Gift cards.
– Give money to a ministry that helps show that type of care to others.
– Write a letter to a person who has positively  influenced your life. Thank them. Tell them what they've done. Ask for nothing in return.
– Drive an elderly person, someone with epilepsy or other health issues, or a friend to the doctor. Or the store. Or the bank. Or just down the road for a ride and a conversation.
– Pick up a little extra groceries when you're shopping. Give them away.
– Pull someone aside. Instead of hurrying through your routine, interrupt their day. Speak words of appreciation to them. Thank them.
Those are just a few suggestions. Come up with more ideas. Do something today. Let December be a month you give a surprise.