I can't believe it has been twenty-two years since I almost died of encephalitis and began my adventure with epilepsy. But it has. And so much has changed. For me. For others.
Those of us who live with brain damage often feel alone, misunderstood, and unworthy. Many of us work hard to find peace through our God, our friends, and ourselves, even as we adjust to the damaged us.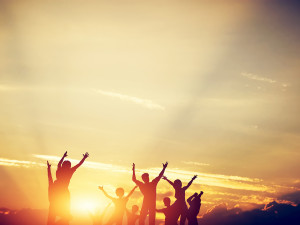 But it is important to remember that patients are not the only ones affected. Caregivers, friends, family members, employers, teachers, and many others struggle to know what to say and what not to say, what to do and what not to do. That's what I call life underwater. The rapid currents of conversations and thoughts and emotions. The waves of seizures and medications and moods. The wind of working so hard to remember. And, those around us watch, observe, and rarely know just what to do.
Friends and family members have written their thoughts about my brain damage in my life with epilepsy. We included some of their comments in my book, Underwater.
Here are a few more thoughts from our friend Mary DeMent:
What do I remember most of your illness? Wondering if you would remember me, not just my name, but me. Also, I remember people really close to you keeping everyone away from you (protecting you).
How did you change? No longer having total recall of everyone's name, etc. More humility, less confidence, constantly apologetic for not remembering names.
Did any good come of it? Yes. I can see where God used the situation for good—more empathetic and sympathetic to people's problems (you always were, but more so after). You were able to reach an entirely different population (people with epilepsy and their families).
What can other people learn from your story? Other people can learn to, like Chris Rice wrote, "count the days…make the days count."  You just do not know what the next day delivers. We make our plans (and that's okay), but in reality it's out of our control. You were a fighter through this, so they could also learn if they really value their live, fight for it.
To know more about Chris Maxwell's brain damage and life with epilepsy, pick up a copy of his book Underwater.