Do you feel alone today? Is your life in the singular? If so, find a support group. Be proactive and pursue help. Engage in the plural—a life no longer alone.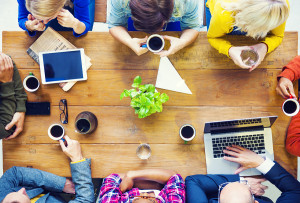 No, people won't fully understand and relate to your struggle. Yes, there will always be issues only you can actually feel or sense. But pursuing community instead of isolation gives us a chance to live a life no longer alone.
As we doubt, let's not doubt alone. As we feel isolated, let's not allow that to remain a reality. Moving from singular to plural enlarges our family of support, promotes the importance of team effort, and reminds us that a new common phrase might be, "Thank you," or, "I appreciate your friendship."
– Today's blog is from the book Pause: The Secret to a Better Life, One Word at a Time. Pick up your copy on Amazon or RIGHT HERE.