– Today's blog is from the book Pause: The Secret to a Better Life, One Word at a Time. Pick up your copy on Amazon or RIGHT HERE.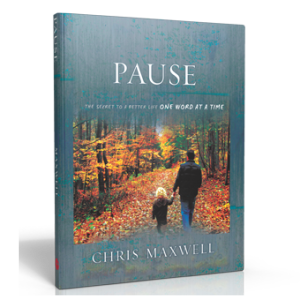 Our prayers are often not answered the way we hoped. That doesn't mean they aren't answered. It might mean they are answered better than we can ask or imagine, better than we expected. It might mean they are answered in ways our limited vision can't see. It might mean they couldn't be answered the way we hoped because that would have prohibited other prayers from being answered. Or, maybe because the Listener of Our Prayers loves us too much to answer all our prayers the way we think He should.
Knowing that, I have this suggestion for myself. Keep dreaming big and praying big. What if we chose to pray, to ask, to hope, to dream—uninfluenced by the times dreams haven't come true? What if it's true that God, in His sovereign knowledge and power and perspective, really does choose to sometimes wait until we ask?