I've enjoyed various conversations and meetings with Dr. Mark Rutland through the decades. I've appreciated how he communicates, and the powerful words he declares. His sermons, his stories, his wisdom, his humor: they all merge into moments worth receiving, remembering, and responding. 

I think back to moments in Florida years ago, then reflect on recent times together in Georgia. I laugh about seeing Mark unexpectedly in a hotel early one morning as we talked during breakfast. I hear our honesty as we interviewed each other for podcasts. I process the teaching of Mark through his latest book, Of Kings and Prophets: Understanding Your Role in Natural Authority and Spiritual Power.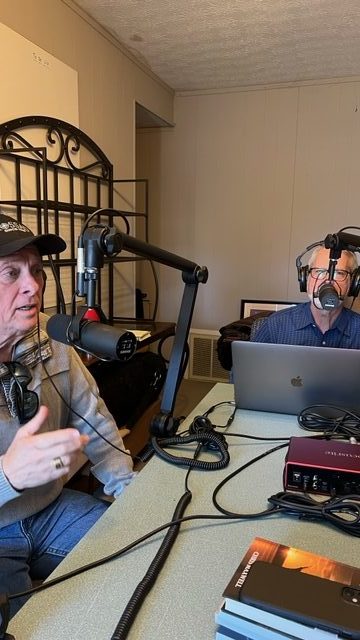 Listen to his questions for me in The Leader's Notebook.
 
Listen to his answers to our questions in two episodes of Next Step Leadership, part one and part two.

Listening and learning help us lead with deep love, humble hearts, and genuine motives. Like Mark. Like Jesus. Like many who seek to bring hope during these difficult times. 

Even through our struggles we can allow God to write the poems of our lives with His peace, whatever is happening around us.

Thank you Mark for helping us hear, and remember, what matters most.