Our fifth grandchild was recently born. He's cute, of course. We wish we were there, for sure. But, though too distant to hold him or hear him or talk to him, we are so thankful for Reese, his brother Beckett, and his cousins Anthem, Seth, and Poesy. We are also thankful for modern technology allowing us to see and hear though so far apart.
Reese has been born into a world of conflict and war. People of all ages and cultures and religions seem angry. I'm embarrassed at what Reese would read in today's news reports if he could read. Today he'll receive nourishment, be washed, and find love by those close to him. He'll also be loved – though not yet aware of us – by many who live far away.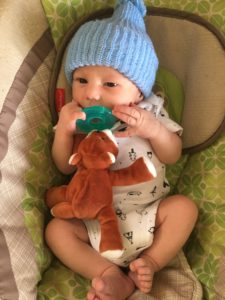 I'm also thinking today about our oldest grandchild's recent baptism. It wasn't forced. He requested to experience the reminder of washing, of newness, of becoming clean. Anthem and his parents displayed faces of love as we stared at images from their holy reminder of hope among unholiness, of peace amid war, of unity despite distance.
So, what does this mean to me? To you? To us? To all in this season of distance between those who are close, of a world desperate for forgiveness, new birth, cleansing, baptisms, what can I learn?
We are aging. Time is in a hurry. Which means, the five grandchildren Debbie and I claim as our own will rapidly grow up. Soon. And far away from our own street address.
I'm aware because of FaceTime and texts and social media's revelation of images. Three hours ahead from our oldest grandson and five hours behind our newborn grandson, I'm thankful for their stories. Though sad about distance, I'm honored to consider three sons, their wives, and their children family.
I'm also – as news plays in the background to indicate the opposite, even as I write; as views stay in firm disagreement with anybody or everybody who might think or state views slightly or strongly differently – believing for better days of life and a better way to live.
I know because of forgiveness and love and acceptance. That isn't agreeing and approving. It is refusing to hold on to the behavior of others. It is choosing to look at people through the sunglasses of grace rather than judgment.
Yes, our grandchildren and their parents and grandparents and their own future children and grandchildren, need boundaries of right and wrong. They, and we, need truth. They, and we, need reality rather than denial.
But HOW will we present those WHATS? With hate? With hopes that those disagreeing with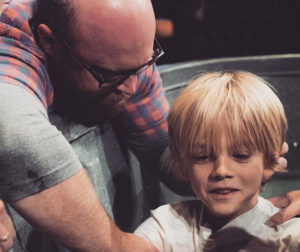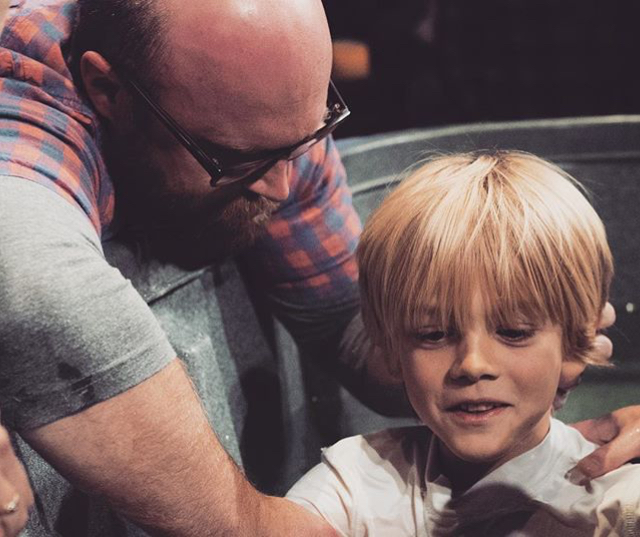 us will fail so we can publicize it with pleasure? With man-made walls?
Or by remembering a baby being born and entering this world? By listening to the water splashing in a baptism and seeing a face emerge, soaked in grace? By recalling Thanksgivings of the past and choosing to be thankful? Even as we suffer from brain damage, medical costs, political conflict, relationship division, and exhausting schedules, choosing to be thankful?
I hope Reese will hear more than bad news and conflict. I pray he hears of love, of acceptance, of forgiveness. And I pray we all learn from Anthem and recall again the water, the washing, and the receiving of new hope.
This Thanksgiving? A birth. A baptism. And a beautiful opportunity for me, for you, for us, to be born once again, to be washed once again, and to live like hope belongs here. Now.
If you want to read more of Chris Maxwell's stories, pick out a few of his books, HERE.