Be careful about what's playing in your mental station. Be careful about hitting replay or turning up the volume. 
Pursue better thoughts. 
Refuse dependence on the applause or approval of others. 
Do not rely on feelings. 
Trust your Creator rather than all those other noises. 
The Creator knows and loves and accepts and guides. Welcome that. Believe that. Receive that.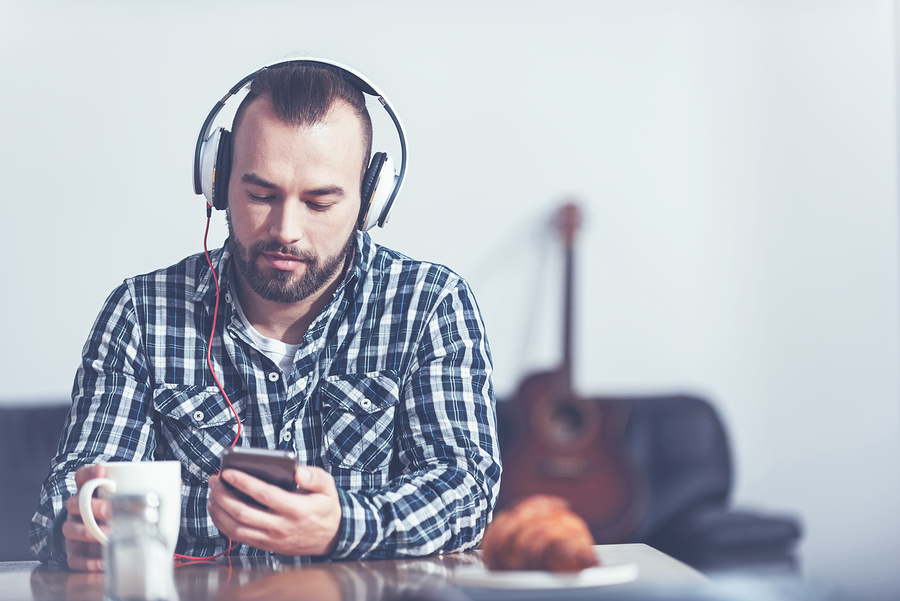 When I am afraid, I put my trust in you. In God, whose word I praise—in God I trust and am not afraid. What can mere mortals do to me? (Psalm 56:3-4 NIV)
They will have no fear of bad news; their hearts are steadfast, trusting in the Lord. Their hearts are secure, they will have no fear; in the end they will look in triumph on their foes. (Psalm 112:7-8 NIV)
There is no fear in love. But perfect love drives out fear, because fear has to do with punishment. The one who fears is not made perfect in love. (1 John 4:18 NIV)