I did not think I would be pastoring a local church again.
I loved my time in Orlando and was honored to serve wonderful people for two decades.
But that ended. Those days were over.
Writing and speaking and pastoring college students in northeast Georgia are jobs I love dearly. They keep me busy. They are my joys. They are me.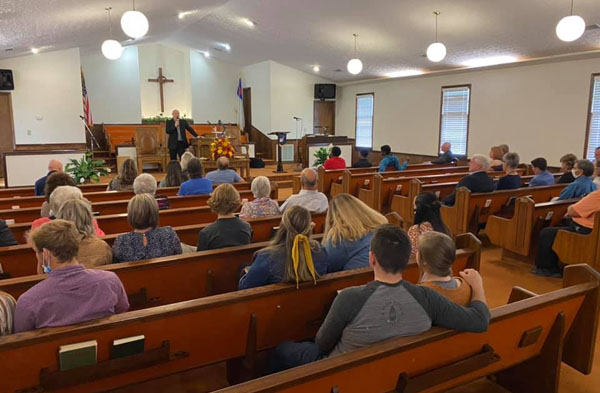 I never planned another role to be added.
But surprises often arrive.
This one did.
Since September 2020, I've been gathering on Sunday mornings with people in a small building beside a cow pasture. I'm pastoring again.
And I'm honored.
I'm also honored to think about last weekend.  About Good Friday and Resurrection Day at Goldmine Church.
God has sent caring people to help us all learn together. We hope to learn from Jesus about—yes, caring for people.
I'm busy.
They're busy.
But God is also busy showing us His deep care for us.
I think we all should welcome such surprises.
Find a spiritual family of care. Accept an unexpected assignment. Serve sincerely, humbly. Learn from others but don't always follow the cool church script.
Your love and care might be better than the newest trend on Success Boulevard.