I was driving to our church's Good Friday service and forgot. My mind was moving fast and I planned to take my former route to Goldmine. I failed to remember the road was blocked.
Then I saw the sign: Detour.
One word reminded me about the changes being made, about the longer direction I needed to go, about work getting done.
So I turned. Instead of going straight, I turned.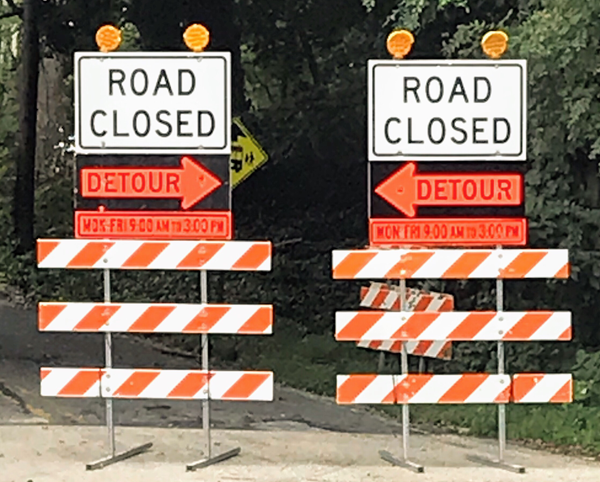 I detoured.
I took the right way.
I drove the long way.
The right and long way includes extra turns, bumpy roads, and holes on the road.
It reminds me of life. And death.
It reminds me about the life and death of Jesus.
We often pursue and prefer the quick road, the smooth street, the peaceful boulevard. But, as I reflect on this Holy Week, it seems like Jesus took the rough route. And it seems like He's inviting us to travel with Him.
Jesus stated it this way:
"Enter through the narrow gate. For wide is the gate and broad is the road that leads to destruction, and many enter through it. But small is the gate and narrow the road that leads to life, and only a few find it" (Matthew 7:13-14 NIV).
The week from Palm Sunday through Good Friday and to Resurrection Day reminds us again of the road Jesus took. Some who initially indicated they would travel with Him didn't take the turns.
Will we?
Will I?
I hope we follow His direction, His detours, His death. I think it leads us to life.
Let's take the needed detours on the road to redemption.