Another day,
December and 2014 rushed away, hardly saying goodbye. January arrived, departing after a brief, always-in-a-hurry visit. February never seemed to take a seat; I think she kept her shoes on so she can leave on time Wednesday night.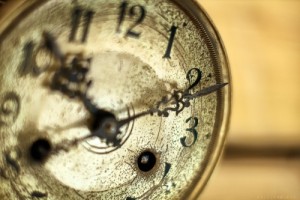 March is waiting. Like her friends, she won't stay very long.
But as the months and days and weeks and minutes rapidly visit and depart, what have we accomplished during their time? What words have we spoken or chosen to not say? What dangerous habits have we broken? What resolutions have we turned into habits of health? What relationships have we renewed? What painful reminders have we finally released?
Big questions. Major decisions made in brief moments of time. The answers and actions can bring long term changes.
So, as March waits, I suggest this: let us wait no longer. Let us act appropriately. Let us decide to pursue the correct goals and toss away any luggage which doesn't belong.
Start today. As February walks away and the new month marches in, let's take off our shoes and stay committed to our new adventures.
Along the way,
Chris Maxwell
Pause: Maybe we should pause. Maybe even exit the treadmill. (Chris Maxwell: Beggars Can Be Chosen)
https://www.amazon.com/Beggars-Can-Chosen-Chris-Maxwell-ebook/dp/B0071N6YMM/ref=la_B009R9GP86_1_7_title_1_kin?s=books&ie=UTF8&qid=1424521742&sr=1-7